Terra Erosion Control Ltd. is a Canadian environmental services company established in 1996. Formerly a build and design firm, now focusing on consulting and specializing in the field of biotechnical slope stabilization/soil and ground bioengineering solutions to erosion and sediment control, riparian restoration, storm water outfall protection, mining, and industrial reclamation.
Terra Erosion Control Ltd. has developed and implemented solutions internationally for the transportation, energy and natural resource industries. Terra Erosion Control Ltd. provides quality services to private corporations, government agencies, municipalities and community groups.
Our clients are provided with efficient, reliable and cost-effective solutions that focus on creating and enhancing wildlife & fish habitat. "The strength of our organization is our ability to assist in the design of projects, develop specifications and cost estimates based on 20 years of field experience." Terra Erosion Control consists of a dedicated team with extensive experience and a multidisciplinary approach to problem solving. We offer our clients a long term site management vision.
We operate in several languages including English, French and Spanish. Our company is a member of the following associations:
We are dedicated to the principles of sustainable land use and the restoration of natural ecosystems.
Safety Program and Policies
Our company operates under a detailed "Occupational, Health and Safety Program" custom designed to our activities. Our on-site, certified, first aid attendant/field supervisor conducts regular job hazard assessments, daily inspection of vehicles and equipment and documents daily safety meetings with field crews.
We are an active member of the "Alberta Association for Safety Partnerships" certified under the C.O.R. program.
Our company was awarded the Teck Cominco Metals Ltd, Trail Operations "Safety Achievement Recognition" for 2006 and 2007 in recognition of our safety performance on the Riverbank restoration project.
Kim Green, P.Geo, PhD
Co-Founder and senior geoscientist with Apex Geoscience Consultants Ltd. Kim has worked as a geoscientist for over 25 years throughout western North America. Kim graduated from the University of British Columbia (UBC) in 1986 with a BSc in Geology and from the University of Calgary in 1990 with an MSc in Geoscience. In the mid 1990's Kim received additional training and certification in the field of geotechnics and hydrology. In 2013 Kim received a combined Doctorate in hydrology and fluivial geomorphology from UBC.
Kim works with numerous stakeholder groups throughout the Kootenay-Columbia Region to provide guidance on minimizing and mitigating the effects of resource development activities on water quality and quantity, stream channel stability and riparian ecosystem function in headwater streams.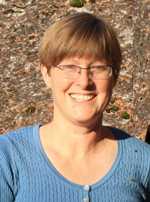 >>Link to Kim Green's curriculum vitae.
Many documents found on our site require the use of Adobe Acrobat Reader. This is a free utility allowing anyone on a Mac or PC to view and print the documents we supply.

If you do not have this program please click below to go to the download site and retrieve it.

We are:
Monte Paynter, Senior Site Supervisor - Site Health and Safety Coordinator
David Putt, P.Geo. P.Ag., Senior advisor
President Pierre Raymond
Senior Site Rehabilitation Specialist, Pierre Raymond, has worked since 1990 in the natural resources sector in British Columbia and Alberta, Canada. Since 1996, his focus has been on soil bioengineering, biotechnical slope stabilization, erosion control and riparian habitat restoration. Pierre's experience includes biotechnical prescriptions, implementation, maintenance and monitoring. He has a strong background in supervision of specialized construction machinery and has been extensively involved in the implementation of steep slope stabilization, riparian habitat restoration, storm water outfall protection on river banks and mining reclamation projects.
| | |
| --- | --- |
| In 2002 he was involved in the monitoring, auditing, training and trial establishment for erosion control measures on a pipeline project in southern Peru. In 2010 he was involved in the assessment and development of soil erosion remedial measures on the access road of the Upper Tamakoshi Hydro Electric Project in Nepal. He was recently involved with the Cemagref Research Institute in Grenoble, France, providing assessment and expertise for sediment trapping on the Eroded Marly Gullies Project (March / April 2011). | |
Recent involvement includes the development of streambank restoration guidelines (2012) as well as training workshops on low impact development involving soil bioengineering within urban stream environments for the City of Calgary, Alberta, Canada (2014 & 2015). Pierre also presented soil bioengineering lectures at the I.U.C.N. conference in Beijing and I.A.S.H.K., Hong Kong, China (November 2014).
Mr. Raymond has owned and operated his company since 1996 .
Monte Paynter
Senior Site Supervisor - Site Health and Safety Coordinator
Monte Paynter has been working in the environmental, forestry and outdoor industries for the past 25 years. His experience includes working with and supervising crews of various sizes, often in conjunction with and in close proximity to large machinery. As a supervisor Monte has been responsible for overall crew safety including hazards related to working on steep, unstable terrain and around heavy equipment. As a crew supervisor he is also responsible for ensuring quality control, production and consistency in contract specifications. His experience on various projects has reinforced his ability to deal with challenges associated with difficult terrain.
Will Halleran, P.Geo, L.Eng.
Will is the Co-Founder and President of Apex Geoscience Consultants Ltd. and has worked as a geoscientist for over 30 years both in Canada and internationally. Will started his career as an exploration geoscientist in the Yukon and northern BC regions. Will graduated from UBC in 1983 with a BSc in Geology. In the mid 1990's Will received additional training and certification in the field of geotechnics (geoscientist engineer).
Will has extensive experience in geological and terrain stability mapping and assessment, erosion control techniques, drainage control, landslide remediation prescriptions and road design in unstable and erodible terrain.
Will's unique background in both geology and geotechnics enables him to combine a comprehensive understanding of the behaviour of subsurface and surface materials and natural geological processes with an expertise in slope remediation methods to provide clients with effective and cost efficient solutions.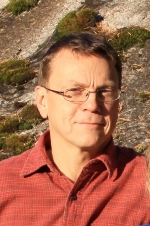 Dave Putt, P.Geo, P.Ag.
Dave Putt is a geologist who has worked in the forest resources sector of southeastern British Columbia for 15 years focusing on terrain hazard assessment and mapping. Applications include control of erosion and slope stability in forest resource development as well as watershed restoration for protection of fisheries and community water supplies. 2006 to 2008 – Senior advisor on land reclamation projects for Terra Erosion Control Ltd.
As a volunteer, Dave works in Latin America to bring household water filtration to people whose water sources are polluted using the Manz biosand filter. For further information on the biosand filter and other simple water technologies see the website of the Centre for Affordable Water and Sanitation Technology (CAWST).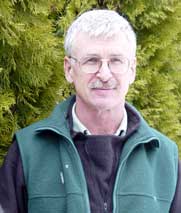 >>Dave Putt's curriculum vitae available on request.